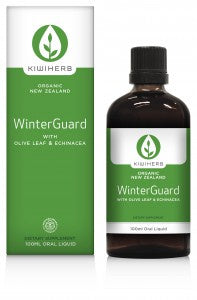 WinterGuard is a popular formula, suitable for adults and children over 6 years of age for immune support particularly during the winter months.
Daily immune tonic
Support the health and function of the immune system
Assist in the maintenance of general wellbeing
Certified organic formula
No artificial flavours, sweeteners, preservatives or colours are used in this product.
Always read the label. Use only as directed. If symptoms persist consult your healthcare professional.