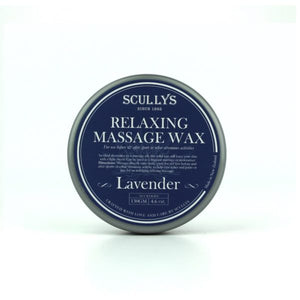 This wax is easily absorbed, very nourishing and soothing especially for thirsty (dry) skin. An ideal alternative to a massage oil in a solid form,a fragrant massage or moisturiser, will leave skin with a light sheen. Our wax is great for use before and after sport or other strenuous activities to help ease aches and pains or just for an indulging, relaxing massage.
Product Details:
Relaxing Massage Wax
130gm
Fragrance: Lavender
Ingredients : Almond oil, beeswax,Essential lavender oil.