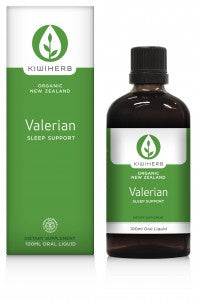 Valerian
 is a gentle sedative and relaxant herb, used for centuries to promote restful sleep and ease nervous tension. It can be taken during the day to calm tension or irritability or before bed to aid a good night's sleep.
Certified organic
Liquid formula for flexible dosing
Relief from insomnia
Symptomatic relief of mild anxiety
Beneficial during times of stress
No artificial flavours, sweeteners, preservatives or colours are used in this product.
Always read the label. Use only as directed. If symptoms persist consult your healthcare professional.