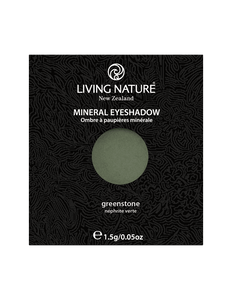 Eyeshadow - Greenstone (Shimmer - Dark Green)
Add drama to your eyes with this beautifully intense mineral eyeshadow, offering a green shade inspired by the iconic and precious New Zealand greenstone. Gentle on the eyes and coloured by nature's pure minerals.

NOTE: Compact purchased separately, and is designed to fit in two eyeshadows.