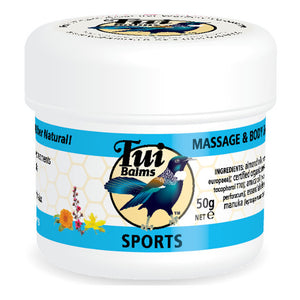 Tui Sports Massage and Body Balm is a blend of natural, organic beeswax and high quality vegetable oils.
Sports is a powerful healer with almost twice the Arnica of the other Massage waxes. Use before or after physical activity. Formulated to calm the nerves and boost immunity. Also excellent for grazed, irritated, cracked or rough skin, inflammation, cracked nipples and varicose veins.
Tui Massage & Body Balm can be smoothly applied and re-applied without disrupting the flow of the massage. The semi-solid consistency eliminates spillage while making it easy to judge the amount desired for use.