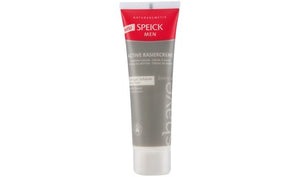 DESCRIPTION:Relaxes the skin for the perfect shave. This cream attains its exceptional smoothness and mother-of-pearl sheen thanks to a 12 week maturation process. 

Based on real soap containing soothing organic reed extract and other plant-based ingredients, this shaving cream creates a wonderful lather that helps the blade glide gently across the contours of the skin.

Free from synthetic fragrances, colourings, preservatives, silicone, parabens, mineral oil-based ingredients, gluten and lactose.

Suitable for vegans.

Dermatologically and allergologically tested.