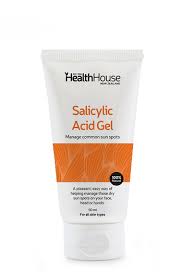 Apply a small amount of Salicylic Acid Gel to the affected area once a day for a few days. We recommend you apply Aloe Vera Gel afterwards to promote healing.
Always read the label and use only as directed.
Keep away from eyes and broken skin. Not to be taken internally.