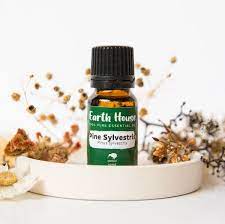 Antiseptic, anti-viral. Relieves mental and physical fatigue. Cleansing and clearing effect on a room. Shares many of the same properties as Eucalyptus. Effective deodorant.
Pine Sylvestris Pinus sylvestris
Earthy  |  Cleansing  |  Crisp
Method of Extraction: Steam distilled using leaves.
Country of Origin: Hungary
10ml
Pine oil is popular in cleaning blends and often used to deodorize and purify the air. Fresh, forest scent.
Essential oils are powerful; heavy research or consultation with a qualified professional is recommended, especially if you are pregnant, on medication, suffer from high blood pressure, epilepsy or hypersensitive skin. Keep out of reach of children & pets. Do not consume or take internally.