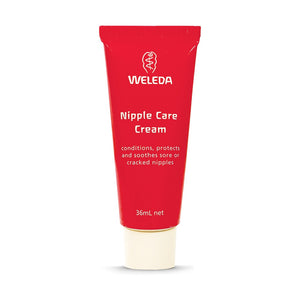 Nipple Care Cream is a lightly textured, yet rich moisturiser, designed for use during pregnancy and breastfeeding.
This moisturising cream helps to tone nipples in preparation for breastfeeding and provides soothing relief for tender and cracked nipples. 
The moisturising properties of aloe vera, marshmallow and natural plant oils soften and care for the nipple, while astringent horsetail and nettle tone and condition the skin.
Calendula and chamomile calm, soothe and support the healthy renewal of tender, cracked skin, and rose oil provides a delicate fragrance.