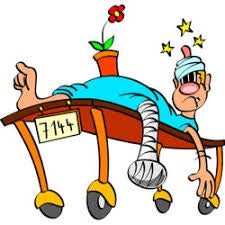 Accident Relief
Accident Relief supports natural healing of injuries following an accident, trauma or surgery. Also aids normal joint mobility, suppleness and bone formation.
Accident Relief is available in both convenient oral spray and tablet form or as a cream for external use
Dosage
Oral Spray 
Acute: Use 2 sprays per dose orally at 15 minute intervals for up to 6 doses, then 3 times a day as required.
Chronic: Use 2 sprays orally 3 times a day as required.
Tablets
Acute:2 tablets per dose every 15 minutes for up to 6 doses then 3 times per day as required.
Suck the tablets for 1 or 2 minutes then either dispose of tablets or chew and swallow.
Chronic:2 tablets per dose 3 times per day as required.
Ingredients
Accident Relief oral form contains homoeopathic potencies of Aconite, Arnica, Calendula, Echinacea, Hamamelis, Ruta Grav and Symphytum.

Suggested Companion Products and Advice
Use both Accident Relief oral and cream forms together.
A health professional should always be consulted if the injuries are serious.