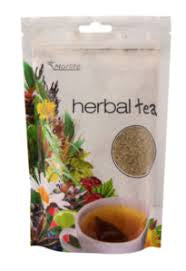 Morlife Valarian Loose Leaf Tea 200g
Valerian is widely used in Europe as a mild nerve sedative and sleep aid for insomnia, excitability, and exhaustion.
INGREDIENTS
Valerian.
SUGGESTED USE
Add loose tea (1 to 2 teaspoons per cup, 250ml) to a teapot, or infuser basket. Pour very hot water (not boiling) over the tea and let it infuse for up to 3 to 5 minutes. Strain leaves from the teapot before pouring. Add honey or a slice of lemon to taste. Enjoy!
CAUTIONS
Seek professional health advice if pregnant, lactating, suffering from a medical condition or taking medication before supplementing.