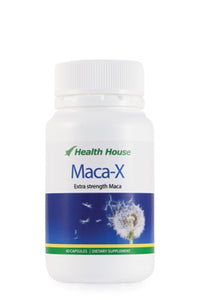 Native Peruvians have used maca for thousands of years to enhance energy, libido and support fertility in themselves (both men and women) and their animals.
As maca is basically a food you need a healthy dose to maximise its benefits.
We found that the manufacturer in Peru now makes an extract that is four times as strong as the original maca.
Along with this we managed to squeeze some more into the capsule. The final amount of maca equivalent per capsule is now 3000mg (that is over five times the 500mg previously) for only $2 more. Now you can have the same benefit with just one or two capsules per day.
What is Maca
This maca is dried naturally in the sun for approximately three months in the same place it is harvested from. It is then dehydrated in a factory in Lima, Peru to convert the root into powder. We then directly import this maca powder from Peru and put it into capsules and bottles for your use.
Maca is rich in essential minerals, especially selenium, calcium, magnesium, iron, and includes fatty acids such as linolenic, palmitic and oleic acids and polysaccharides.
Maca is an adaptogen, which means it helps the body adapt to stress and helps to return a dysfunctioning system back to its normal balance.
Benefits of Maca
Researchers are finding the herb maca from Peru to be the best natural way to optimise the sexual hormones of the body. It also creates a youthful sense of energy and well being. Human studies report that maca supports healthy male libido and sperm production. The peer reviewed journal "Urology" reported an almost 100% increase in sexual frequency of animals that had been fed maca.
Dr. Gloria Chacon reports that women are soothed by the calming effect of maca and find it helpful for support during menstruation and menopause. It also restores muscle tone and gives a youthful glow to the skin.
Maca appears to support optimal sexual desire and vigor in both men and women and may support healthy erectile function in men.