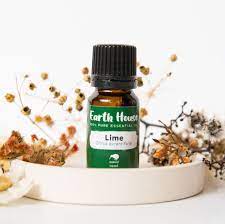 Lime Citrus aurantifolia 
Purifying  |  Fresh  |  Lively
Method of Extraction: Steam distilled from the fruit rind
Country of Origin: Mexico/Peru
10ml
Lime oil has astringent and antiseptic properties. Interchangeable with lemon oil, it is great for cleaning and promotes natural detoxification. 
Phototoxic - do not apply to skin that will soon be exposed to uv light.
Essential oils are powerful; heavy research or consultation with a qualified professional is recommended, especially if you are pregnant, on medication, suffer from high blood pressure, epilepsy or hypersensitive skin. Keep out of reach of children & pets. Do not consume or take internally.