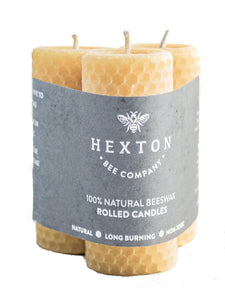 Create ambiance in your home with a warm amber glow from our Beeswax Rolled Candle set of three (35x105mm).  These candles burn for 4-5 hours.
Our beeswax candles contain no artificial scents or colours but are beautiful just as they are, with a soft honey fragrance.
Handmade in Gisborne, NZ.