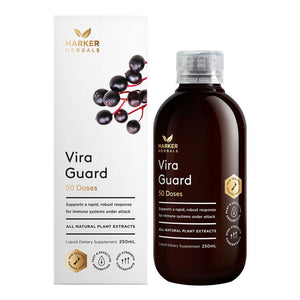 Supports a rapid and robust response for immune systems under attack
Supports a rapid and robust response at the first signs of feeling unwell
Helps dry excess mucus
Useful everyday support to guard against common immune threats
Includes Elderberry and Olive leaf, which clinical research shows supports recovery from winter-related ills.
Natural wild berry flavour
Free from gluten, dairy, alcohol and preservatives
Suitable for adults and young adults over 12 years
Can be taken long term as an added defence/protection


Indicated for:
Any sign of attack from an immune threat


Recommended adult dosage (over 12 years)
Shake well before use.

Get well acute:For immediate action when feeling unwell, take 5-10ml up to five times per day.

Stay well: To maintain a proactive defence against immune threats, take 5mls twice daily.