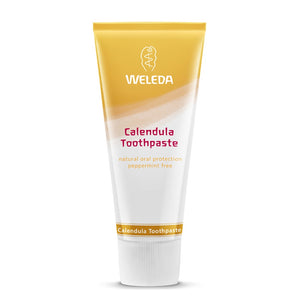 Peppermint-free Calendula Toothpaste gently but thoroughly cleans and protects your teeth using gentle mineral abrasive particles and pure plant extracts.
Regular use helps protect against plaque build up while soothing calendula helps keep the gums and oral cavity healthy.
Calendula toothpaste was developed for users who wish to avoid peppermint oil, for instance, while taking homeopathic medicines.
Gentle fennel oil is an alternative to traditional peppermint oil, leaving the mouth feeling clean and fresh.

Vegan friendly