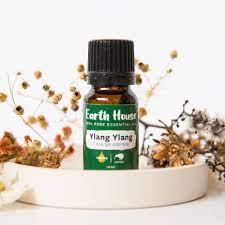 Botanical Name: Cananga odorata
Floral  |  Exotic  |  Zen
Method of Extraction: Steam and water distilled using fresh flowers
Country of Origin: Indonesia 
10ml
Ylang Ylang oil is said to be an aphrodisiac and an ultimate mood booster by encouraging peace, gratitude and removing tension from within the body. 
Fun Fact: In Java, Ylang Ylang flowers are thrown on the bridal bed of newly weds. 
Essential oils are powerful; heavy research or consultation with a qualified professional is recommended, especially if you are pregnant, on medication, suffer from high blood pressure, epilepsy or hypersensitive skin. Keep out of reach of children & pets. Do not consume or take internally.