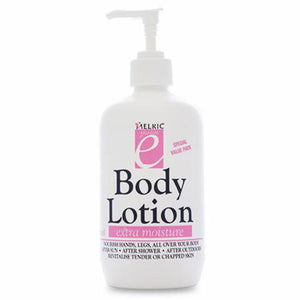 A luxurious satin smooth body lotion containing a careful balance of natural moisturisers and regenerative factors of pure Vitamin E.
Protect and nourish your skin against environmental extremes of sun and wind exposure.
Replace the skins natural balance of moisture, and gently soften and revive dry damaged areas. Has a light fragrant scent.

Contains ~ Aloe Vera, Allantoin, Jojoba Oil, Natural Honey & Almond Oil
Extra moisture - 500ml

Made in New Zealand.

None of our Vitamin E products are tested on animals.